Events Calendar
Monthly Meeting - Charting the Course!
Thursday, August 20, 2020, 06:45pm - 09:30pm

Description
Join us for our next monthly meeting!
Homeschooling: Chart the Course! Do you know where you are headed?
Thurs, Aug 20, 2020
6:45 pm
Graceland Baptist Church, Apex Building
3600 Kamer Miller Rd.
New Albany, IN
And the Lord answered me, write the vision and make it plain. Habakuk 2:2
To have success, it helps to have a plan, a vision, a map! Do you know where your homeschool is headed? Join us to chart the course!
The presentation will span all grade levels. We will begin by discussing reading goals and how to have a thriving elementary experience. Then discuss the significance of middle school, before tackling the map through high school to its successful end. We will make visual maps together to exhort one another in this homeschool journey. 
Following this session, we will have a roundtable discussion with veterans homeschool moms. We can discuss anything from the session as well as curricula questions for the new school year. Please let us know ahead of time if there is a specific curriculum you are interested in. Someone may be able to bring it!
Graceland has asked that everyone wear a mask, but it can be removed when social distancing. We will ensure adequate spacing between seats. Also, for the time being, please bring your own favorite coffee or beverage. We will not have the snack and coffee bar out of respect for the current mandate and guidelines.
We are looking forward to seeing everyone! 
Location
Graceland Baptist Apex, 3600 Kamer Miller Rd, New Albany, IN, 47150, US.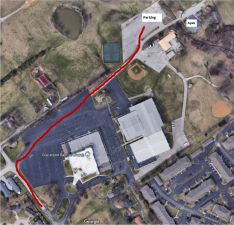 Registration
Registrations are not required.