Events Calendar
Monthly Meeting Oct 29th - Homeschooling Through the Holidays
Thursday, October 29, 2020, 06:45pm - 09:45pm

Description
Join us for our next monthly meeting!
Homeschooling Through the Holidays
Thurs, Oct 29, 2020
6:45 pm
Graceland Baptist Church, Apex Building
3600 Kamer Miller Rd.
New Albany, IN
"Let not your hearts be troubled. Believe in God; believe also in me." - John 14:1
The holidays are coming! Will 2020's holiday season bring more chaos or precious family memories? Homeschooling through the holidays can be a blessing and a burden. We all want to give our kids traditions that will bring them closer to Christ. We just also want to get some sleep! Let us help you to make this holiday season your best one ever. Join us for this month's meeting when we will talk about: 
-Integrating holidays into your school curriculum
-Giving yourself permission to homeschool differently
-Holiday half-days
We hope to see everyone there! 
*Graceland has asked that everyone wear a mask, but it can be removed while social distancing inside. We will ensure adequate spacing between seats. Please bring your own favorite beverage. We will not have the snack bar for the time being out of respect for the current mandate. 
Make sure to check out our next field trip! 
Location
Graceland Baptist Apex, 3600 Kamer Miller Rd, New Albany, IN, 47150, US.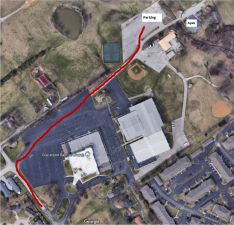 Registration
Registrations are not required.