Indiana is one of the best states in America to homeschool. We are blessed with freedoms that many other homeschooling families around the country do not enjoy. We stand on the foundation of the homeschooling fathers and mothers who stood up for the God-given rights to parent and educate their children themselves. 
Unaware to many of us, because of the current favorable legislation in Indiana, homeschooling is still under attack in our state and around the country. There are homeschooling parents, just like us, fighting for these freedoms even as you read this paragraph. Pray for these frontline servants. 
It is our job as the next generation of homeschooling parents to ensure that these freedoms remain for us and for our children in the future.
Heart'n'Home strongly recommends that all homeschooling families prayerfully consider joining these groups: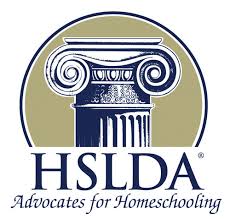 Indiana Association of Home Educators
The importance of IAHE cannot be overstated. They tirelessly work in the statehouse pouring over legislation to ensure that the language in each bill is homeschool friendly. If a bill will place a burden on homeschooling families and restrict how God leads homeschooling fathers and mothers in raising up their children, they work hard to change those bills.
Their website is a must stop for Indiana homeschoolers. It contains Indiana specific information and encouragement, community connections, local and regional support, and so much more.
Membership to IAHE is free, however their indispensable work is funded through a few avenues two of them being:
You can support them by being a paid subscriber to their magazine, The Informer. Click here to learn more.
IAHE provides a wonderful and rich statewide annual homeschool convention. Attendance to the convention is sure to refresh, encourage and equip you for the upcoming year. Click here for updates and details as they become available for the convention this year.
If HSLDA is the out-of-town distant relative in the homeschooling family, IAHE is the close family member that is always on your side. Check out their site and consider supporting them!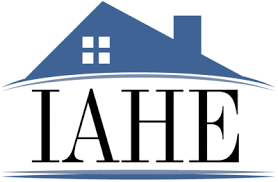 Homeschool Legal Defense Association
is a nonprofit advocacy organization established to defend and advance the constitutional right of parents to direct the education of their children and to protect family freedoms. Through annual memberships, HSLDA is tens of thousands of families united in service together, providing a strong voice when and where needed.
The HSLDA website is a wealth of information readily available for all homeschooling families whether you are brand new to homeschooling or have been in it for 20 years. Learn more about HSLDA and why it is a vital resource for Indiana homeschoolers by clicking below.
As a member of Heart'n'Home you will receive discounted membership to HSLDA. Members, you will find the code for reduced membership fee on your Membership Card under the Members Only tab on this website.