Events Calendar
Monthly Meeting- Homeschool Nitty Gritty
Thursday, September 17, 2020, 06:45pm

Description
Join us for our next monthly meeting!
Homeschool Nitty Gritty: Balancing Home Life and Homeschooling
Thurs, Sept 17, 2020
6:45 pm
Graceland Baptist Church, Apex Building
3600 Kamer Miller Rd.
New Albany, IN
Commit your work to the Lord and your plans will be established. -Proverbs 16:3
Homeschooling is more than simply schooling at your dining room table for a few hours a day. It effects the entire culture of your home. Teaching lessons to multiple grade levels while cleaning, cooking and nursing a baby can make you wish for a steady supply of super powers. 
Homeschool moms unite! We can do this! Bring your wisdom and your weariness to this round table discussion. We will gather ideas from each other about how to balance:
Getting the day-to-day tasks done

Keeping little ones occupied

Managing meals

Help with housework

and more
Veteran (super) homeschool moms, please take this opportunity to present your ideas and encouragement. Rookies, please bring all the questions and concerns you have! We can't wait to see you all.
*Graceland has asked that everyone wear a mask, but it can be removed when social distancing. We will ensure adequate spacing between seats. Also, for the time being, please bring your own favorite coffee or beverage. We will not have the snack and coffee bar out of respect for the current mandate and guidelines.
We are looking forward to seeing everyone!
Make sure you check out our next field trip to Spring Mill State Park!
Location
Graceland Baptist Apex, 3600 Kamer Miller Rd, New Albany, IN, 47150, US.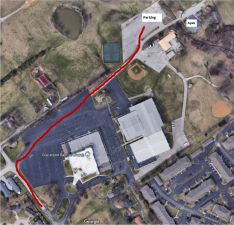 Registration
Registrations are not required.